Dearnsdale Fruit
Dearnsdale Fruit are a family of dedicated soft fruit farmers in the Staffordshire countryside, who use state-of-the-art technology to sustainably grow, pick, pack and distribute world-class berries to UK and international supermarkets.
They produce world-class berries from our Staffordshire farm in the heart of the UK. With the help of state-of-the-art technology, they sustainably grow, pick, taste, check, pack and deliver around 5,000 tons of superb soft fruit annually for the general public to eat and enjoy.
They are proud to grow our fruit side by side with nature, so we are continually evolving their sustainable processes to ensure they are working in harmony with the eco-system to reduce the impact and keep our wildlife happy.
They run their farm from the heart of the UK, which means they are uniquely located to both bridge the gap in production between the North and South, and to easily distribute the fruit to many regions.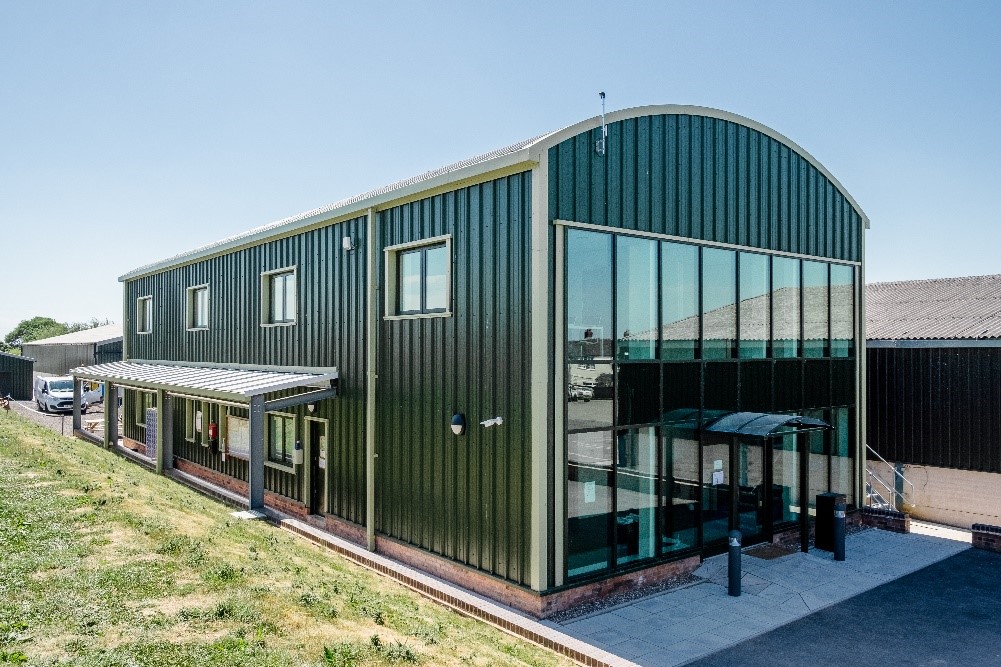 Berries​
​They grow and pick a carefully considered mix of strawberries and raspberries, trialling new varieties for their taste, growing characteristics for good sugar levels, uniformity of shape and colour, excellent sizing, easy harvesting, and disease resistance. This ensures customers always enjoy high quality and tasty berries through their extended season from May to November.
Innovation​
We are constantly refining our operational activities and embracing innovative technologies to improve efficiency and sustainability across our production chain, whether it be in the fields or the packhouse.
The packhouse is BRC (British Retail Consortium) accredited.  They have many technologies and practices currently in use and under regular review to improve their operational activities, including GT2 and GT4 Proseal heat sealing machines, check-weighers for all production lines, the introduction of metal detectors and cold storage capacity of 1150 pallets which includes newly built 640m3 out-loading cold-store with 3 loading bays.
In the fields they use automated radio-controlled irrigation systems, a misting system that cools crops based on the current humidity of the atmosphere, French and Spanish tunnels for all production, which extends the fruit season and increases productivity by protecting the crops from the variable UK weather patterns and table top production systems, which enhances their productivity and harvest efficiency.
Website:  https://www.dearnsdalefruit.co.uk/