C H King & Sons
CH King & Sons is a founder member of Asplins PO.  John Hinchliff, owner and grower, is currently Vice-Chairman of the PO, following a successful stint as Chairman.
John runs one of the smaller PO businesses, however with 40 years at the helm, Newhouse Farm is a well-run profitable fruit-growing business as well as home to John and his wife Ruth.  The farm runs to 120 hectares; large enough to be viable and small enough to run without expensive overheads.
The farm sits high on the North Downs with fine views over Canterbury and its' cathedral.  This makes it a later site than many, but it escapes some of the most damaging spring frosts as a result. John has always majored on top fruit and blackcurrants
For many years, he also grew strawberries, but as a small player in soft fruit and not wanting to expand, he took the considered decision to give up strawberries and invest in cherry production.  Given that last season he won the prestigious East Kent Fruit Society stone fruit competition, it appears to have been a good move.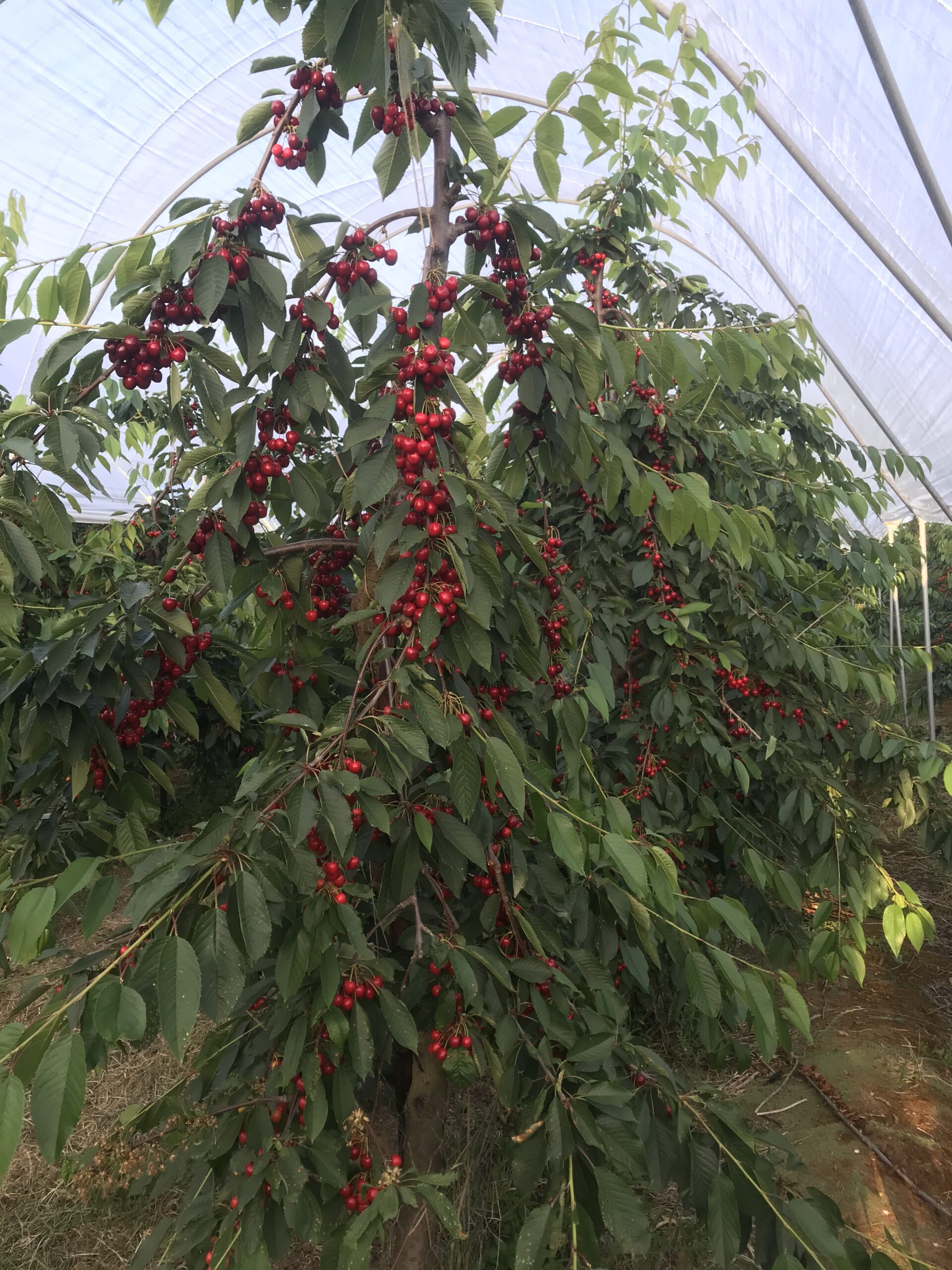 The secret to the success of the business has been down to two key ingredients: firstly keeping things simple – John is a grower and the fruit is stored and packed elsewhere.  Secondly having the skill and attention to detail to do the job really well – producing consistent yields, efficiently, to a high standard.
Though John can do corporate – he was Chairman of East Kent Packers when it had one of the largest packhouses in Europe – he is happier now to be hands-on running his business and is more likely to be found loading a lorry or pruning than working in the office.
Whilst the term 'sustainable farming' is very much in vogue, John as a 3rd generation farmer with a son waiting in the wings can't imagine anything different.  He inherited a workable farm and over his tenure has improved it considerably.  Sustainability is in his DNA.